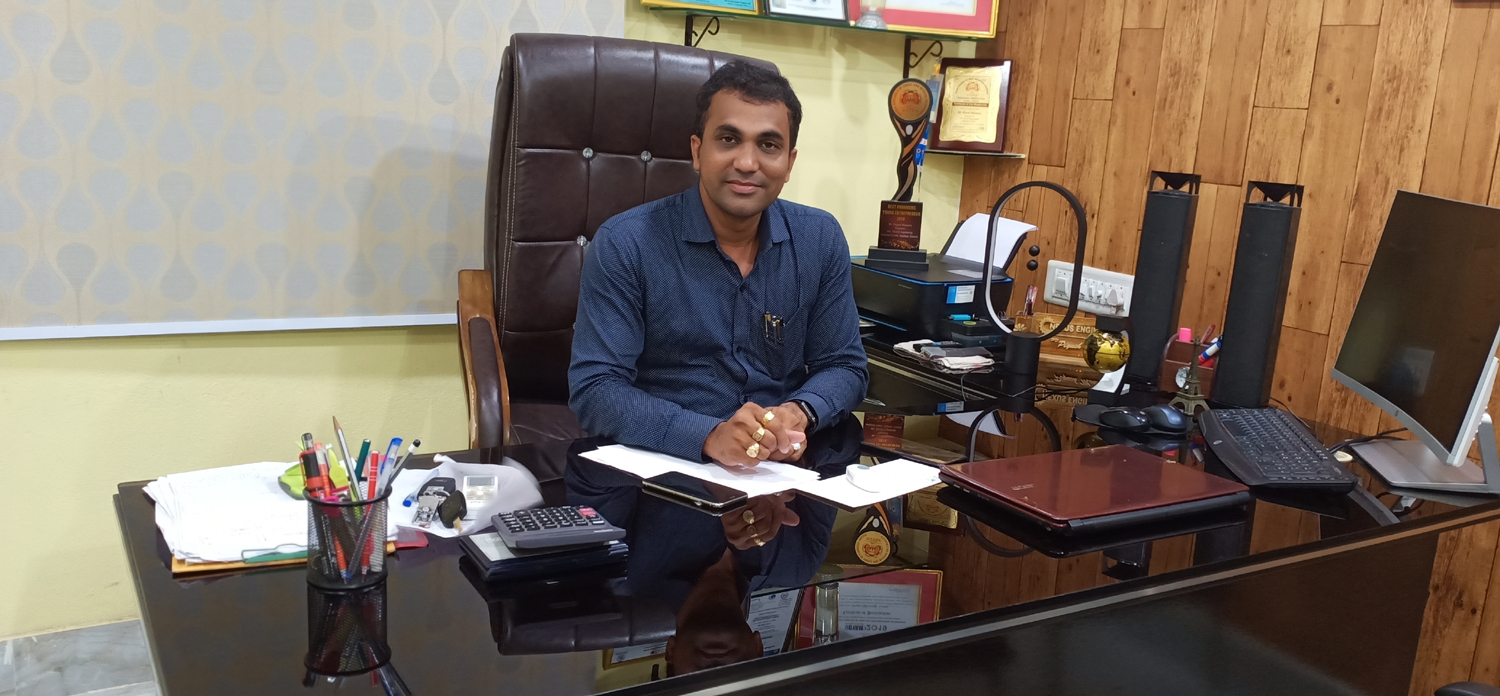 We have always kept our product range expanding through research and develop-
ment. As a result, we are able to cater to the changing demands of various cus-
tomers and industries. You will find different models of Nexus Engineering
Machines performing different applications and adding to your productivity.
Recently we introduced a range of Fly Ash Brick, Tiles & Paver Block Making
Machine which has received heartening response and appreciation from our cus-
tomers, as the range is unmistakably chracterized by the Achieve Quality and reli-
abilty.
Nexus Engineering is dedicated to strive for highest customer satisfaction through
product excellece and 'NO COMPLAINT' after-sales service in the years to come.
Piyush Mohanty
Managing Director